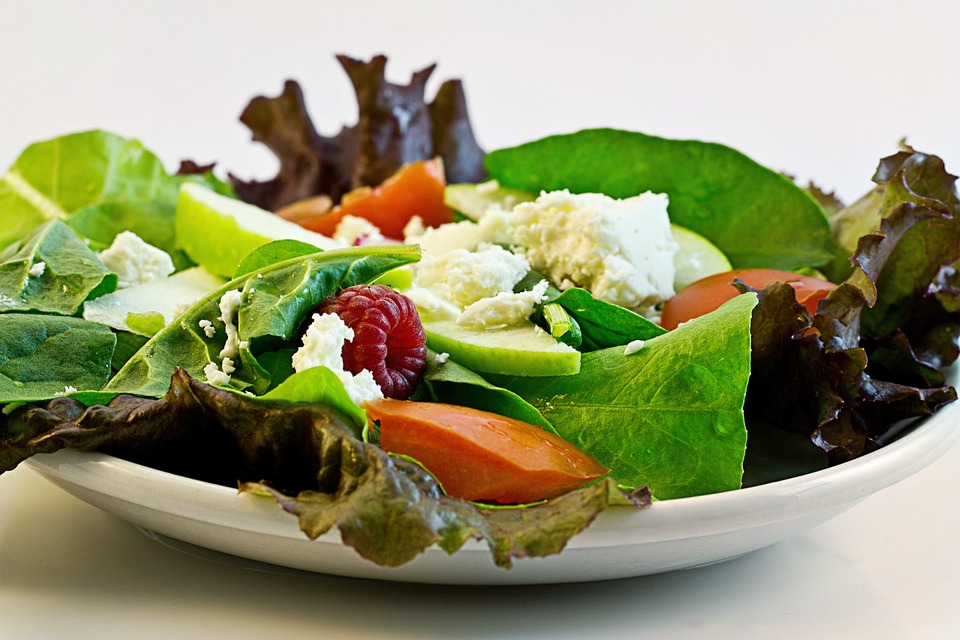 This flank steak Panzanella salad with tahini is even better at room temperature once the bread has absorbed some of the dressing. Swap the steak for chicken or shrimp, or omit for a side salad.
Have This!
Cooking spray
1 pound flank steak, trimmed
1/2 teaspoon kosher salt, divided
1/2 teaspoon freshly ground black pepper, divided
3 tablespoons extra-virgin olive oil
A tablespoon of tahini
2 tablespoons red wine vinegar
2 cups baby arugula
1/2 cup thinly sliced red onion
1/2 cup thinly sliced fresh basil
1 pound multicolored heirloom tomatoes, cut into wedges
1 medium cucumber, halved lengthwise and sliced
3 ounces whole-wheat French bread baguette, cubed and toasted
Do This!
Preheat grill to medium-high heat.
Coat grill rack with cooking spray.
Sprinkle steak evenly with 1/4 teaspoon salt and 1/4 teaspoon pepper.
Add steak to grill; cook 3 to 4 minutes on each side or until desired degree of doneness. Place steak on a cutting board; let stand 5 minutes. Cut across the grain into thin slices.
Combine remaining 1/4 teaspoon salt, remaining 1/4 teaspoon pepper, tahini, oil, and vinegar in a large bowl. Add arugula, onion, basil, tomatoes, and cucumber; toss.
Add steak and bread cubes; toss. Let stand 10 minutes.